The home of digital dentistry
As a team of Tech-Savvy Dentists, we love technology and what it can do for our patients. As such, we invest in only the very best equipment designed to streamline the processes which make many dental treatments including Dental implants, safer, faster, and more accurate.
Our Popular Dental Treatments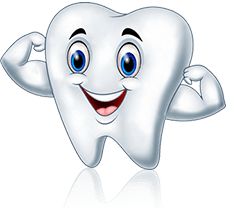 We offer a wide range of care and support to our patients, from diagnosis to rehabilitation.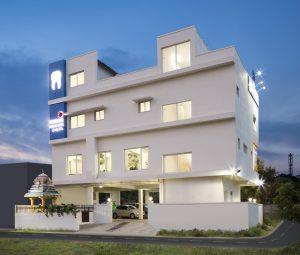 Our goal is to deliver quality of care in a courteous, respectful, and compassionate manner. We hope you will allow us to care for you and to be the first and best choice for Dental care in Coimbatore.
We are committed to being the region's premier Dental care providing patient centered care that inspires service excellence.
"Dr.Seethapathi is our family dentist, I would recommend their services for all to those looking for hassle free dentist experience, which by the way is rare."

"I find Mr. Seethapathi as one of the most kind and caring dental doctors. First off, he is super attentive and he understands the patients history very well before treatment. I walked in with an orthopedic issue and he was able to assist me in a matter of few sessions. His clinic is in a peaceful location and has great parking space. I strongly recommended you to consider Mahimaa Dental Care."

"The best place for yr dental care. I have been taking treatment for me and my wife since past 4 years. Absolutely fine treatment, most importantly painless. Dr. Sethapathy is very talented ,capable and efficient."

"Best treatment assured here. If you are looking for a permanent and safe cure Go with them. Dr explained me about the materials and processes in detail before the treatment with choices, it was a great learning of course. I was scared about the pain and after effects of treatment. But it was a cake walk and hassle free course for me. They gave me perfect advices to avoid pain and they keep up appointments precisely. So no waiting time and Painful sufferings. Thankyou so much Dr."

"I am a 75-year old retiree settled at Coimbatore for the last 10 years. My search for a reliable & high standard dental care was over when I found Mahima dental care. I have done implants, full denture , root canal etc from 2016 onwards and am very satisfied with their work. There is always a personal touch & care to their work. Now my whole family & extended members are their clients."

"Excellent experience. Very kind doctor. He explains the details to his patients in a humble way that anyone can understand. I strongly recommend Dr.Seethapathy for all your dental problems."

Mahimaa dental Care in Coimbatore is a family dental clinic is a specialized in all dental practice. We caters to the oral health needs of patients of all ages, from children to adults. We focus on providing comprehensive dental care to the entire family, making it a convenient option for families to receive dental treatments in one location. Our family dental clinic in Coimbatore typically offer a wide range of services, including regular check-ups, restorative treatments, cosmetic dentistry, smile makeover, and orthodontics. Our goal as a family dental clinic is to establish a long-term relationship with patients.
If you're searching for a dental clinic near you in Coimbatore Tamil Nadu, look no further! Our reputable dental care clinic is conveniently located in your area, making it easy for you to find a best dentist. We take pride in being a trusted family dental clinic that offers comprehensive dental services for patients of all ages. Whether you need a routine dental check-up or have a specific dental concern, our experienced team is here to provide you with top-notch dental care. Schedule your dental appointment with us today and experience the highest level of dental treatment in a warm and welcoming environment.
When you schedule a dental appointment with us, you are taking a proactive step towards taking care of your teeth and gums. During a dental appointment, various procedures and treatments can be performed, depending on your specific needs and the purpose of the visit. Our dentist will evaluate your oral health, discuss any concerns or symptoms you may have, and provide personalized recommendations for further care or treatment. Regular dental appointments play a vital role in preventive dentistry, allowing dentists to identify and address potential issues early on, which can help prevent more extensive and costly dental problems in the future. It is recommended to schedule dental appointments at least twice a year with a dentist to maintain optimal oral health.