Mahimaa Dental Care is a proud, state-of-the-art facility that achieves the highest level of excellence in Dentistry. We provide you with comprehensive Dental Care with outstanding results.
Dr.M.Seethapathy and Dr.S.K.Chandravadhana together they founded Mahimaa Dental Care in 2001 and have been dedicated to providing life-changing Dentistry ever since.
As partners in marriage as well as profession, Dr.M.Seethapathy and Dr.S.K.Chandravadhana have a warmth and commitment to excellence that influences all aspects of their lives. Your care is approached in a multi-disciplinary, comprehensive manner. The Dentists and entire staff share a belief in the importance of being a complete person: adhering to the highest professional standards while continuing to grow at the personal level., Dr.M.Seethapathy and Dr.S.K.Chandravadhana are committed to understanding your perspective and respecting that you are entrusting them with your smile and dental health.
Founder - Mahimaa Dental Care
Dr.M.Seethapathy founder MAHIMAA DENTAL CARE is known for his Exemplary work in the field of Dentistry. Dr.M.Seethapathy holds a Masters Degree in Endodontics and has Over 20 Years of Experience. He is passionate about his profession and his ability to deliver compassionate endodontic care at the highest level to his patients . He is a former Assistant Professor of Endodontics involved with teaching.
He is Certified Implantologist and has Done Implant Prosthetics Mini Residency From Anacapa Dental Art Institute, Los Angeles.
He also served as an Endodontic consultant to numerous clinics in and around Coimbatore.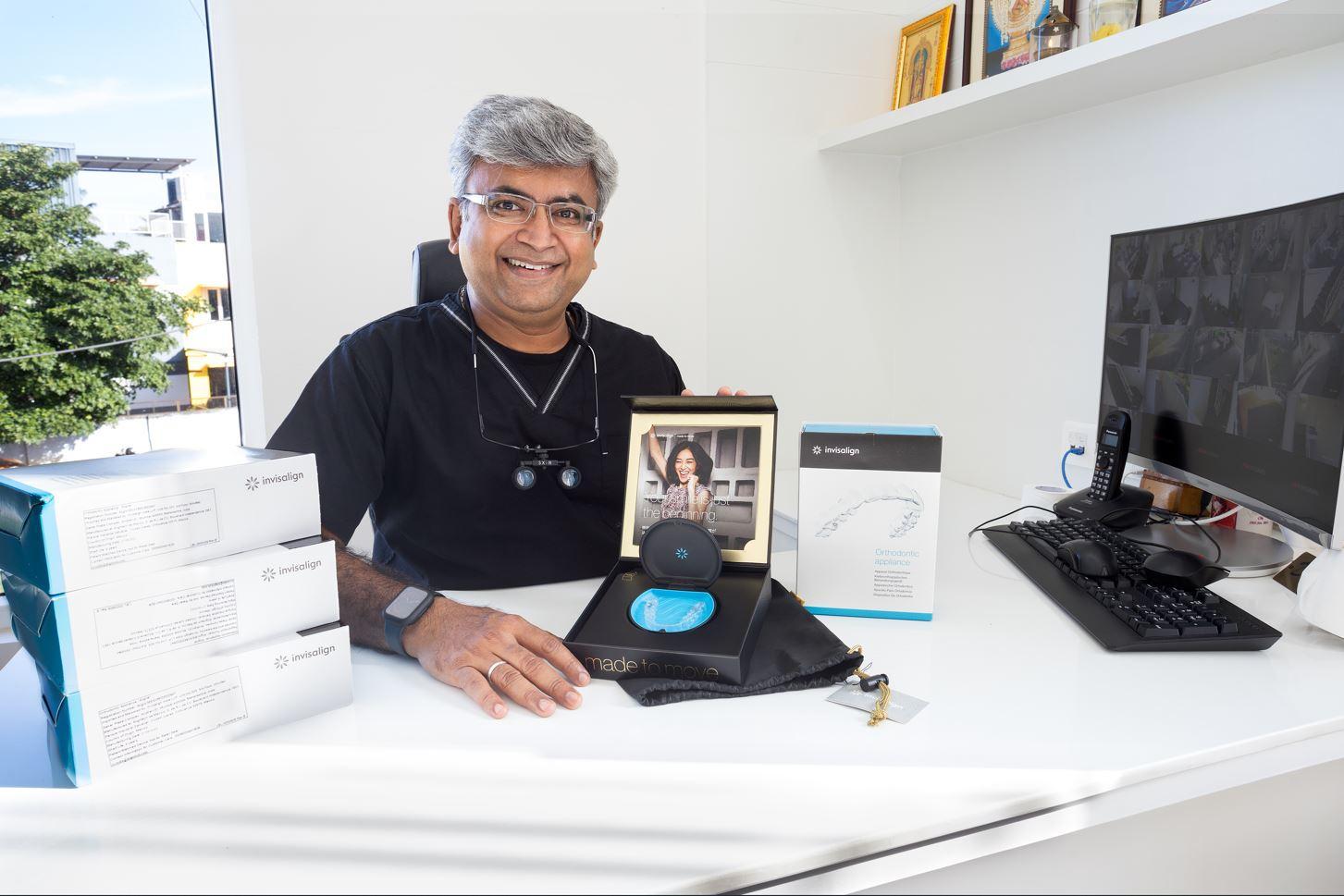 Dr.M.Seethapathy believes to be an exemplary professional, learning and education must be at the forefront always. He is always in pursuit of taking numerous courses and furthering his knowledge in ENDODONTICS & IMPLANTOLOGY . This dual training has allowed him to offer the best alternatives and treatments to his endodontic and implant patients
His Special Interest is in the Field of Aesthetic Dentistry and Shows Thorough Professionalism in Bringing about a Perfect Smile on His Patients. He is Doctor With a Zealous Mission to Reform the Conventional Dental Experience to a Luxurious Indulgent One Backed by Best Technology
Co-founder - Mahimaa Dental Care
Dr.S.K.Chandravadhana holds Bachelor Degree in Dental surgery. With 2 decades of experience in General Dentistry, her area of expertise is Cosmetic Dentistry and Smile Designing. As a young Dentist right after college she worked in Mission Hospital in Kodaikanal, later in Government Hospital gaining experience in various fields in Dentistry.
Her motto is "Everyone deserves the smile that they have always Dreamed of". She has attended numerous courses over the years honing her skill in Cosmetic Dentistry, and her current area of interest is DIGITAL DENTISTRY.