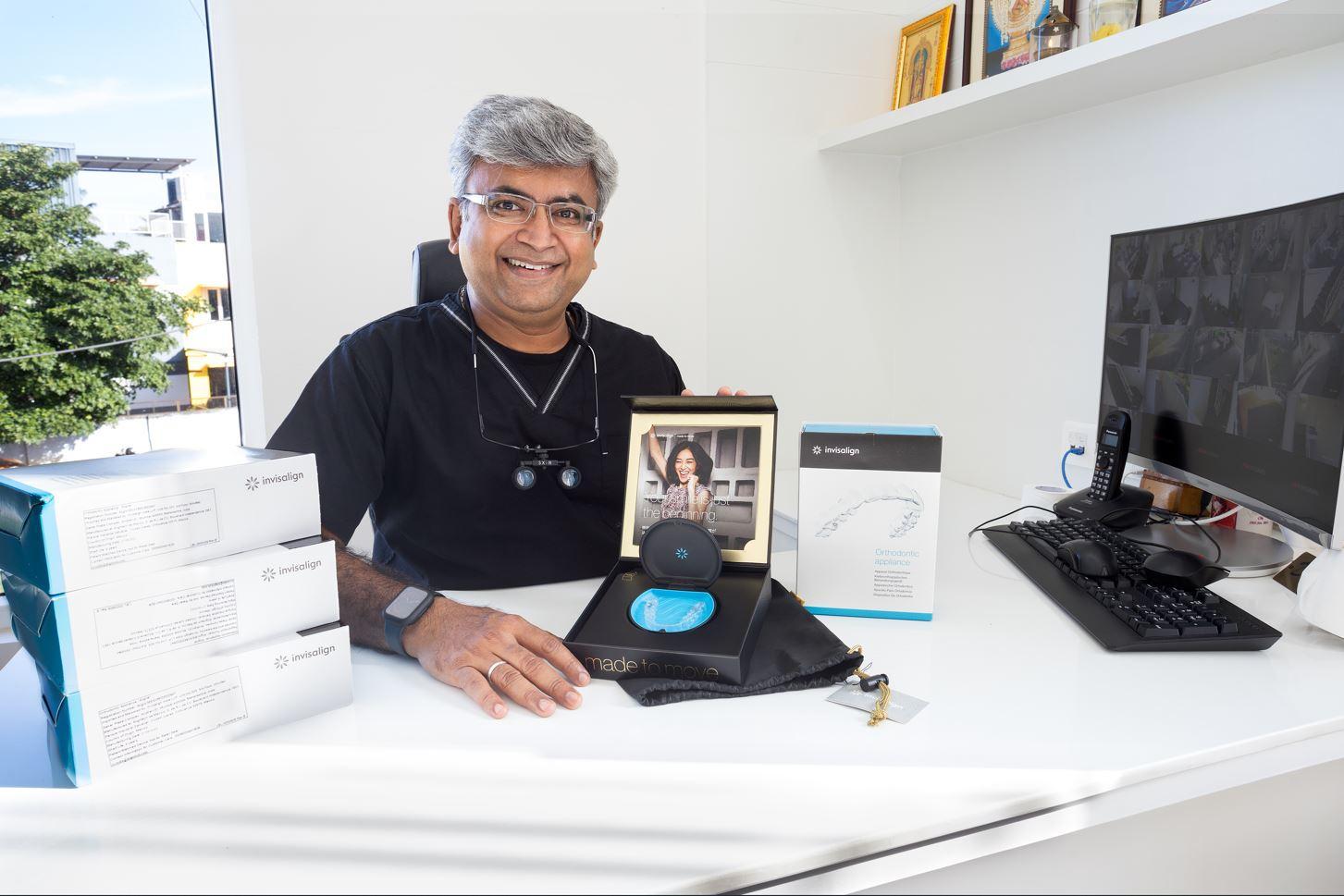 DR. M. Seethapathy
Over 20 Years of Experience in Endodontics and Implantogy
Please feel welcome to contact our friendly reception staff with any general or medical enquiry call us.
Monday- Saturday 9.30 – 8:00 pm
Dr.M.Seethapathy founder MAHIMAA DENTAL CARE is known for his Exemplary work in the field of Dentistry. Dr.M.Seethapathy holds a Masters Degree in Endodontics and has Over 20 Years of Experience.
He is passionate about his profession and his ability to deliver compassionate endodontic care at the highest level to his patients . He is a former Assistant Professor of Endodontics involved with teaching. He is Certified Implantologist and has Done Implant Prosthetics Mini Residency From Anacapa Dental Art Institute, Los Angeles. He also served as an Endodontic consultant to numerous clinics in and around Coimbatore.
Dr.M.Seethapathy believes to be an exemplary professional, learning and education must be at the forefront always. He is always in pursuit of taking numerous courses and furthering his knowledge in ENDODONTICS & IMPLANTOLOGY .
This dual training has allowed him to offer the best alternatives and treatments to his endodontic and implant patients His Special Interestis in the Field of Aesthetic Dentistry and Shows Thorough Professionalism in Bringing about a Perfect Smile on His Patients. He is Doctor With a Zealous Mission to Reform the Conventional Dental Experience to a Luxurious Indulgent One Backed by Best Technology.